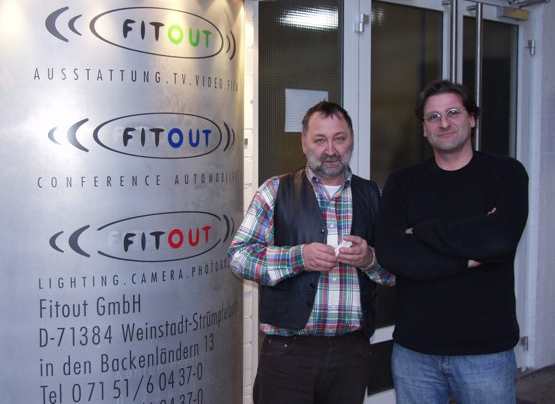 For almost 30 years we have been working in the field of stage technology, television equipment, sports events and set construction. Our focus is especially on the field of television and the live broadcasts of major sporting events. In recent years, there have been revolutionary developments that have had a lasting effect on our entire media landscape. The increased demands have repeatedly led us to adapt our company, to react and, not least, to prepare our employees for the new challenges.
It is no coincidence that our company name is identical to the core service that has characterised us since its foundation in 1987: The supply of event equipment that enables our customers to conduct large and small events safely and smoothly, which thereby makes them successful. Regarding TV, we have had a close and effective relationship with the biggest German TV stations since our beginnings.
If you like, we grew up with them. An increased public interest, not least because of the media; the high status that top sports are given today; the pressure to succeed via audience ratings. All these are factors that have always changed the world of commercial communications - towards a media landscape that demands a great deal from service providers, provided they meet up to the challenges. FITOUT does not just present itself as a supplier of exceptional service and products, it has demonstrated it time and again.
The highly professional work of broadcasters and the ever increasing demands on technology, sets and equipment mean that our company has also had to reposition itself over and over again in order to continue to convince customers with satisfying work. This includes not only going along with developments, but also providing impulses ourselves.
In addition, we are organised in a highly productive network that includes stage designers, graphic artists, web designers, photographers, advertising specialists and architects. This enables us to implement even complex requirement profiles in a well founded and fast way - with tailor made solutions.